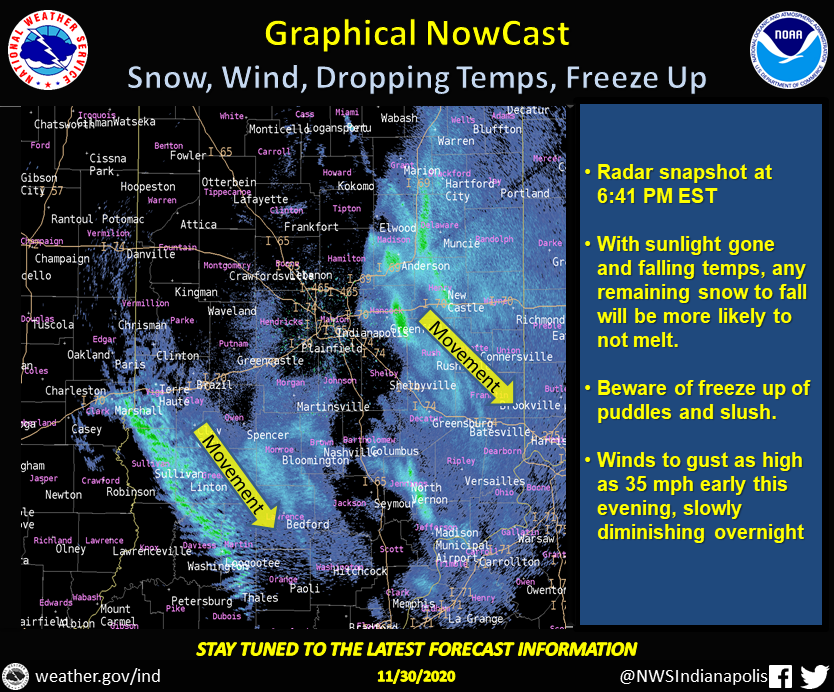 (Via @NWSIndianapolis.)
At 6:41 PM EST, 2 areas of light snow or rain/snow mix. Primary area E of Kokomo/Seymour, 2nd in a band ~Terre Haute/Loogoootee. Loss of sunlight & falling temps will mean more snow sticks & puddles/slush more likely to freeze. Wind gusts up to 35 mph. #INwx #nwsind https://t.co/vKvb5sMZ8E
My Huge Radar has real-time weather tracking, current temperatures, and severe weather watches and warnings. Get detailed Indiana conditions by clicking here. Follow these links to get my forecasts for Lafayette, Muncie, Hendricks County, and Hamilton County. Need a second opinion? Click here for central Indiana National Weather Service forecasts.