(Via @NWSIndianapolis.)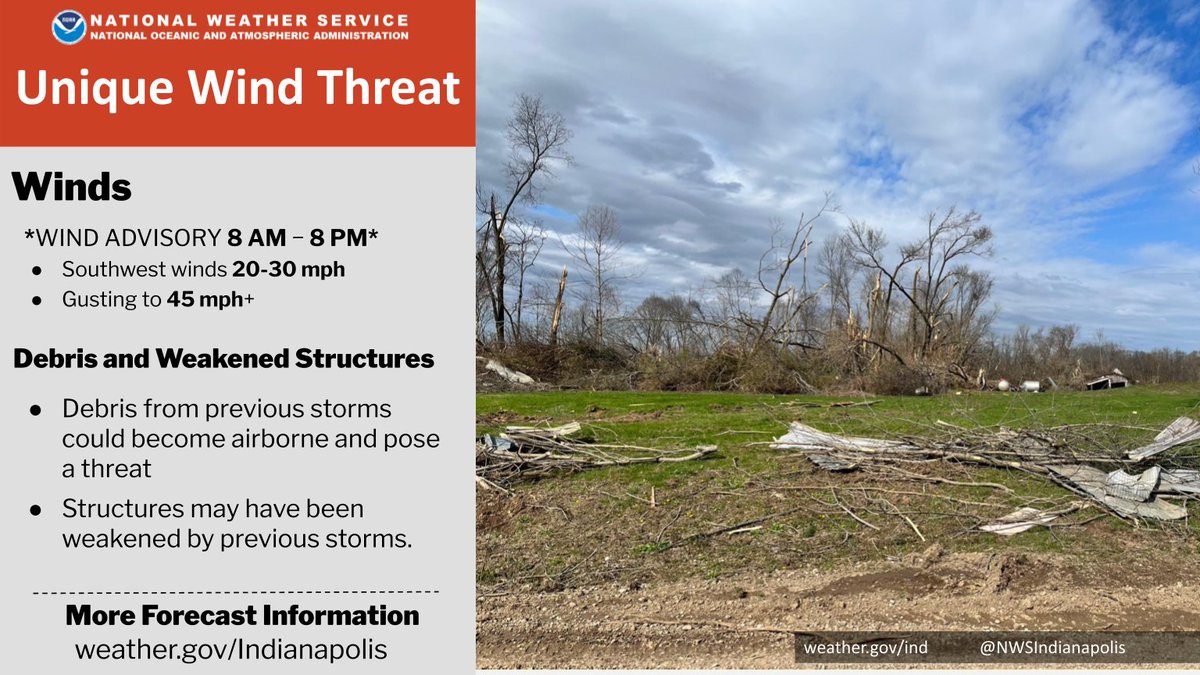 With this 2nd round of svrwx so close after the 1st, there are some unique threats the wind will pose today. Be cautious of any remaining debris that can easily become airborne.
Some standing structures may have been weakened by previous winds. Exercise caution.
My Huge Radar has real-time weather tracking, current temperatures, and severe weather watches and warnings. Get detailed Indiana conditions by clicking here. Follow these links to get my forecasts for Lafayette, Muncie, Hendricks County, and Hamilton County. Need a second opinion? Click here for central Indiana National Weather Service forecasts.