(Via @NWSIndianapolis.)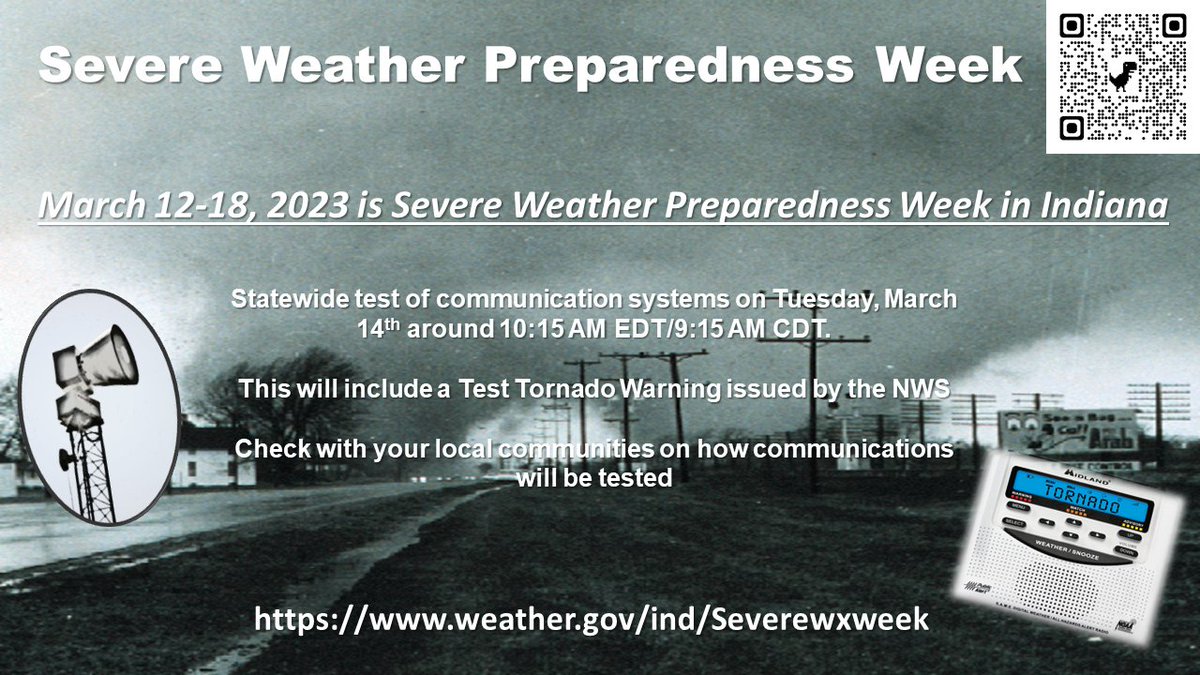 Severe Weather Preparedness Week is next week. We will be conducting a statewide test of emergency communication systems on Tuesday, March 14th around 1015 EDT / 0915 CDT.
Find out more by visiting https://t.co/4nwVekcw0U
My Huge Radar has real-time weather tracking, current temperatures, and severe weather watches and warnings. Get detailed Indiana conditions by clicking here. Follow these links to get my forecasts for Lafayette, Muncie, Hendricks County, and Hamilton County. Need a second opinion? Click here for central Indiana National Weather Service forecasts.