(Via @NWSIndianapolis.)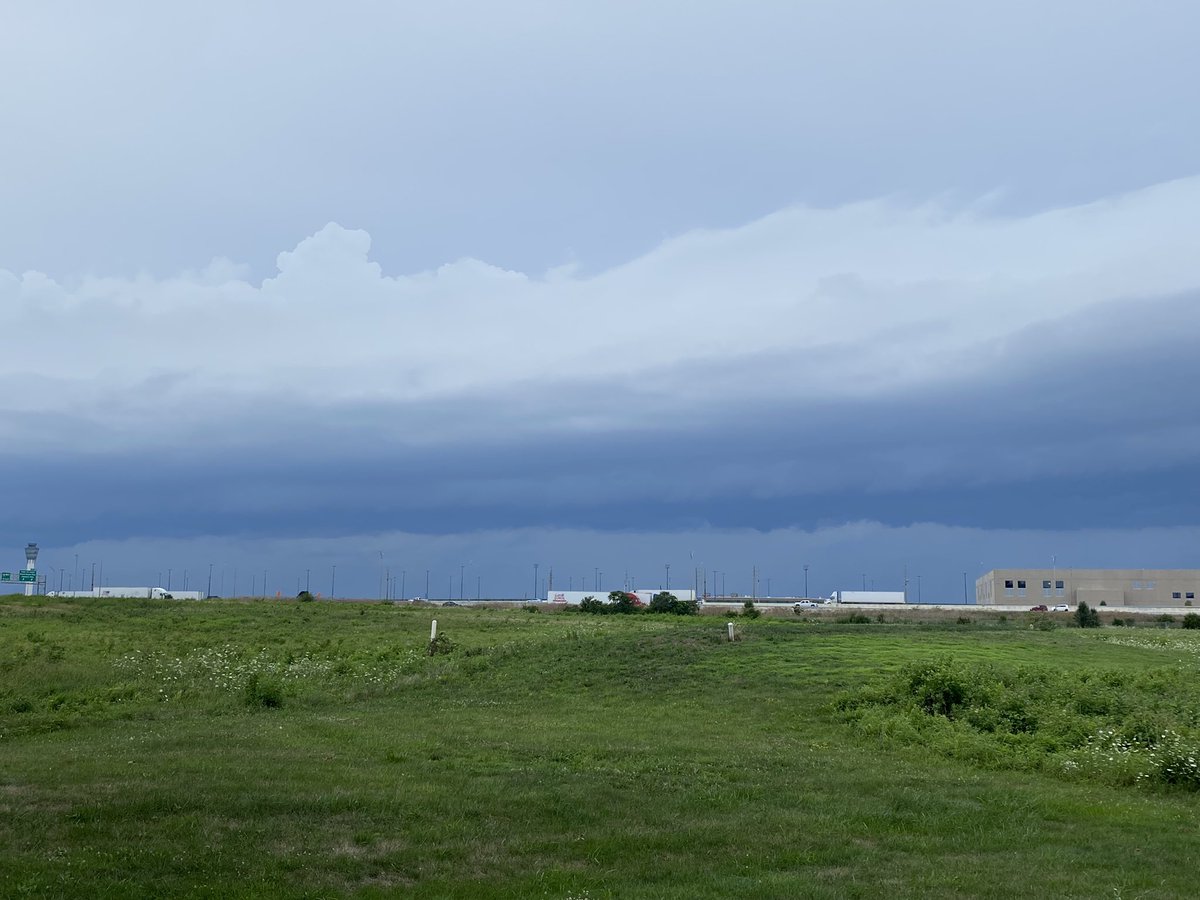 750 PM: Nice shelf cloud moving across the Indy metro associated with an outflow boundary. Here's the shelf from our office, looking NW across I-70.
Expect brief gusts 30-35mph as this passes, with showers likely to follow 15-30 mins behind the shelf.
#INwx #indy https://t.co/t5XOfEspL9
My Huge Radar has real-time weather tracking, current temperatures, and severe weather watches and warnings. Get detailed Indiana conditions by clicking here. Follow these links to get my forecasts for Lafayette, Muncie, Hendricks County, and Hamilton County. Need a second opinion? Click here for central Indiana National Weather Service forecasts.