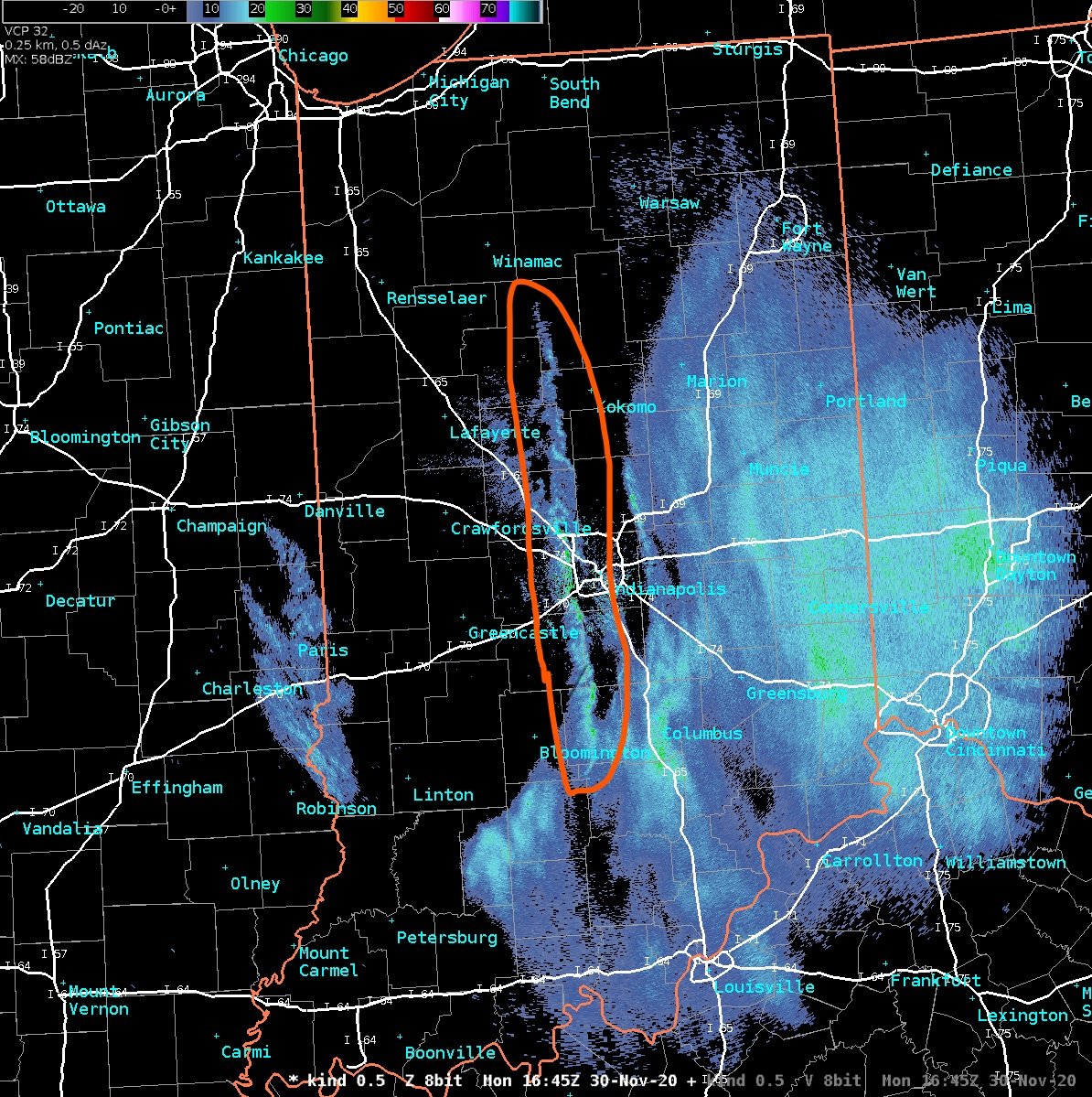 (Via @NWSIndianapolis.)
A skinny band of snow has just reached our office. This is a lake effect snow band coming off of Lake Michigan. We are almost 150 mi from the lake, and from radar it looks like it extends another 50 mi south of Indy. That's an almost 200 mile long lake effect snow band! #inwx https://t.co/twnqh0E4pY
My Huge Radar has real-time weather tracking, current temperatures, and severe weather watches and warnings. Get detailed Indiana conditions by clicking here. Follow these links to get my forecasts for Lafayette, Muncie, Hendricks County, and Hamilton County. Need a second opinion? Click here for central Indiana National Weather Service forecasts.